Information for Parents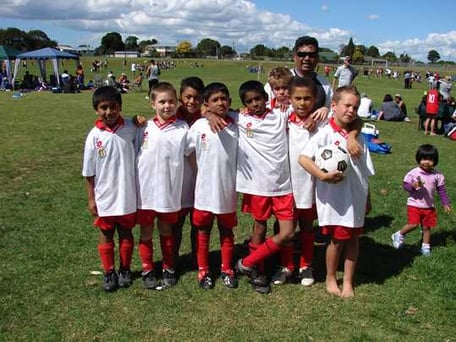 At the West Auckland Football Club we are very serious about the welfare of all children. It is our goal to ensure all the needs of your children are met and they are given a safe environment to explore and experience positive Football.

We consider the club to be inclusive, open and welcoming and it's our hope that all parents and family members of the players take an active role within their activity and club life.

Please review the clubs Guide for Working with Children and Child Protection Policy and if you have any questions please do not hesitate in contacting a club official.
We pride ourselves at being a family club and we like to involve as many people, young or older in our activities.

We hold a "Player of the Day" award for every team - from youngest to oldest. This is held at the clubrooms every Saturday evening at 5.30pm. Those team members who win player of the day should attend the awards to receive their prize. We also draw a "Club Player of the Week" from those players of the day who are present and they receive an extra prize!