Coaches Corner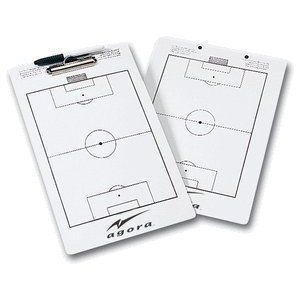 Good coaches are critical to the success of individual players and teams. They help athletes to develop a love for sport through creating positive, motivating and fun learning environments.

This section of the website is designed for coaches of all levels to get the latest information on rules, training drills and resources to make your roles as a coach successful and as rewarding as possible. You will find tools and tips to help you deliver a football experience that engages and motivates your players and helps you get the results that you expect. In addition there are links to other sites of interest that can support you in your coaching aspirations plus key information that you are required to know as a coach.

Coaching is a massive commitment in time and effort but the rewards can be many. Whether you are a new coach or a seasoned veteran we thank you for all your hard work and dedication, your efforts make a huge difference.
Northern Region Football McDonald's Junior Coaching Videos
click here to be directed to the McDonald's Junior Coaching Videos series
Northern Region Football Coaching Pathways
Fit4Football
Fit4Football, a player welfare and prevention programme developed by New Zealand Football in partnership with ACC SportSmart. It supports footballers in enhancing their performance, injury prevention, and wellbeing. Allowing players to stay on the pitch playing to the best of their ability.
You can view all the current information, tools and videos at Fit4Football website.
Training Drills
These drills are in no specific age order. It is up to you to determine how well it will fit with the age group you are coaching.Using these drills is a great starting point for skill development and we encourage you to adapt them to meet your coaching programme and challenge your players further.