Honors & Awards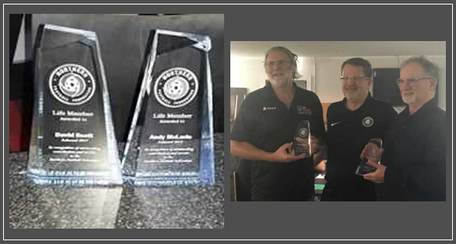 Honors
2019 Life Membership Recipiants:
Andy McLarin
David Scott

Awards
Pride of Kelston Community Award 2016
NZF Quality Club Mark - Bronze
WHAT IS THE QUALITY CLUB MARK?
The New Zealand Football Quality Club Mark (QCM) club accreditation programme is designed to identify, support and highlight football clubs in New Zealand who are well run, community focused organisations aligned to the New Zealand Football Whole of Football Plan.
The sporting landscape across New Zealand is changing, and we need to ensure that our football clubs across the country have a sporting chance of keeping relevant in the ever-evolving domestic sporting market.
Football clubs with QCM status will have robust 'off the field' processes in place to help them meet this challenge.
The QCM is a national partnership across the seven Federations and supported by a range of sporting, community and non-governmental organisation (NGO) partners.
QCM is good practice for your club and community and is recommended for all football clubs in New Zealand.
There are two levels of achievement in the Quality Club Mark;
1 STAR – Good practice club
2 STAR – Great practice club
WHAT DOES IT MEASURE?
Quality Club Mark assesses a number of factors on and off the field across the following criteria:
Club Administration and Leadership
Planning and Finance
Compliance
Volunteers
Referee Development
Player Development
Fit4Football and Coach Development
Community Engagement and Football For All
Following the introduction of our Whole of Football Plan in 2011, clubs now have the opportunity to deliver high-quality football programmes to players, coaches and volunteers. The QCM looks at the implementation of these programmes as well as other community engagement and development initiatives critical to ensure clubs remain viable and relevant in the current and future sporting landscape.
This transparent, systematic approach will ensure that the wider community can identify those clubs that are well run and promote a positive environment, where someone can safely enjoy the activities and opportunities offered by football clubs, from coaching, playing, refereeing to administration and volunteering.
KEY WAYS QUALITY CLUB MARK WILL IMPROVE OUR GAME:
1. Stronger football clubs:
The best run clubs attract, train and retain more volunteers. They also find it easier to attract sponsors and attract
funding. They provide relevance to their community and they are engaged. The QCM programme can help ensure a cycle of success by setting a reliable benchmark of club capability good practice standards to measure all-round performance.
2. A better investment for sponsors, funders and partners:
Football clubs with QCM status are a good investment for partners and community funders as they have met recognised standards of club capability good practice other sporting clubs have not and should provide these funders with a better and more transparent return on their investment.
3. A point of difference over other sporting codes:
New Zealand Football's unique QCM programme provides a badge of assurance that sets your club apart from other sporting codes competing for members, funding and support in your community. Football clubs with QCM status are community-focused, inclusive organisations that are run by our excellent volunteer workforce. They should be the first port of call for prospective players, coaches, referees and administrators to join!
4. Recognising club capability excellence:
By taking part in the programme, your club will be eligible for QCM awards and rewards. These provide a new and exciting opportunity to attract publicity and engage sponsors whilst providing benefits to club members.
5. Increased support and recognition from your Federation and NZ Football:
The Quality Club Mark is a partnership between clubs, Federations, and the national governing body. Your club will receive support and guidance from New Zealand Football and your Federation to achieve the best standards possible.

QUALITY CLUB MARK CRITERIA
QCM 1 star requirements – April 2019
Click the links below for the documents stating the criteria to be met by clubs to attain NZF Quality Club Mark 1 Star status. We have provided the criteria in different formats for ease of use by clubs.
QCM 2 Star requirements – May 2017
QUALITY CLUB MARK RESOURCES
Click Here for a full resource and template pack under the Quality Club Mark programme.